13 June 2021
EMS Magazine launched as the online-first successor of EMS Newsletter
Laura Simonite
The EMS Magazine offers a range of new features in both print and digital, and is freely available online now.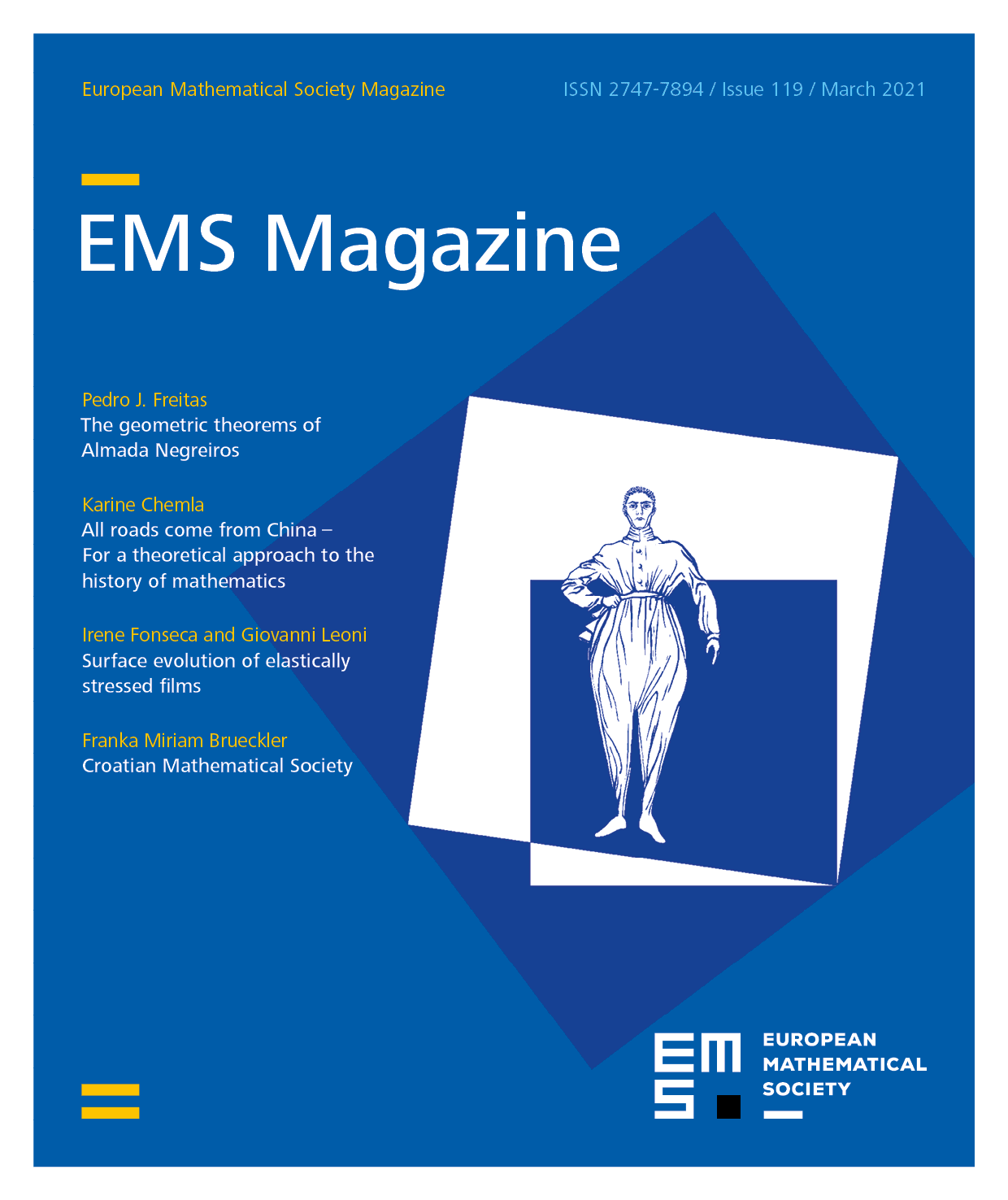 Berlin, Germany - 14th June 2021
The European Mathematical Society has relaunched the long-standing EMS Newsletter as the EMS Magazine. The Newsletter, which first launched in 1991, has been reimagined as the new Magazine; an online-first publication with print issues available quarterly, which members may opt into receiving.
The Magazine has been designed by EMS Press, the Society's publishing house, and is hosted on the new EMS website. The print layout has been completely redesigned using new typography, while the web layout is dynamic and optimised for both desktop and mobile devices. The online version features full support for formulas, a table of contents for each article, and footnote and citation preview, offering easy navigation and a smooth reading experience.
Features like survey articles for non-experts, interviews, contributions on the history of mathematics, book reviews, and the problem section will continue to appear in the new Magazine alongside columns and notes about the Society as well as mathematics in Europe in general.  
The Magazine remains free to access for all readers, and is now published under a CC-BY license. This ensures it can be considered a truly open access publication, in keeping with the EMS portfolio of journals published by EMS Press.
The launch of this reimagined publication has been made possible thanks to the hard work and close collaboration with Fernando Pestana da Costa (Editor-in-Chief of EMS Magazine) and the EMS Press technology and production teams in the development of this new format. Thanks is also owed to all of the authors, editors and other contributors for continuing to uphold  the longstanding tradition of the Newsletter, now with a fresh new face.
The new EMS Magazine is a living publication and will be developed for continuous improvement, we therefore welcome feedback and suggestions for improvements. Read the view of EMS President, Volker Mehrmann, and Editor-in-Chief, Fernando Pestana da Costa on the new Magazine in its first issue, available online now.
Tags
EMS Magazine
EMS News
Mathematics
Press News