Commentarii Mathematici Helvetici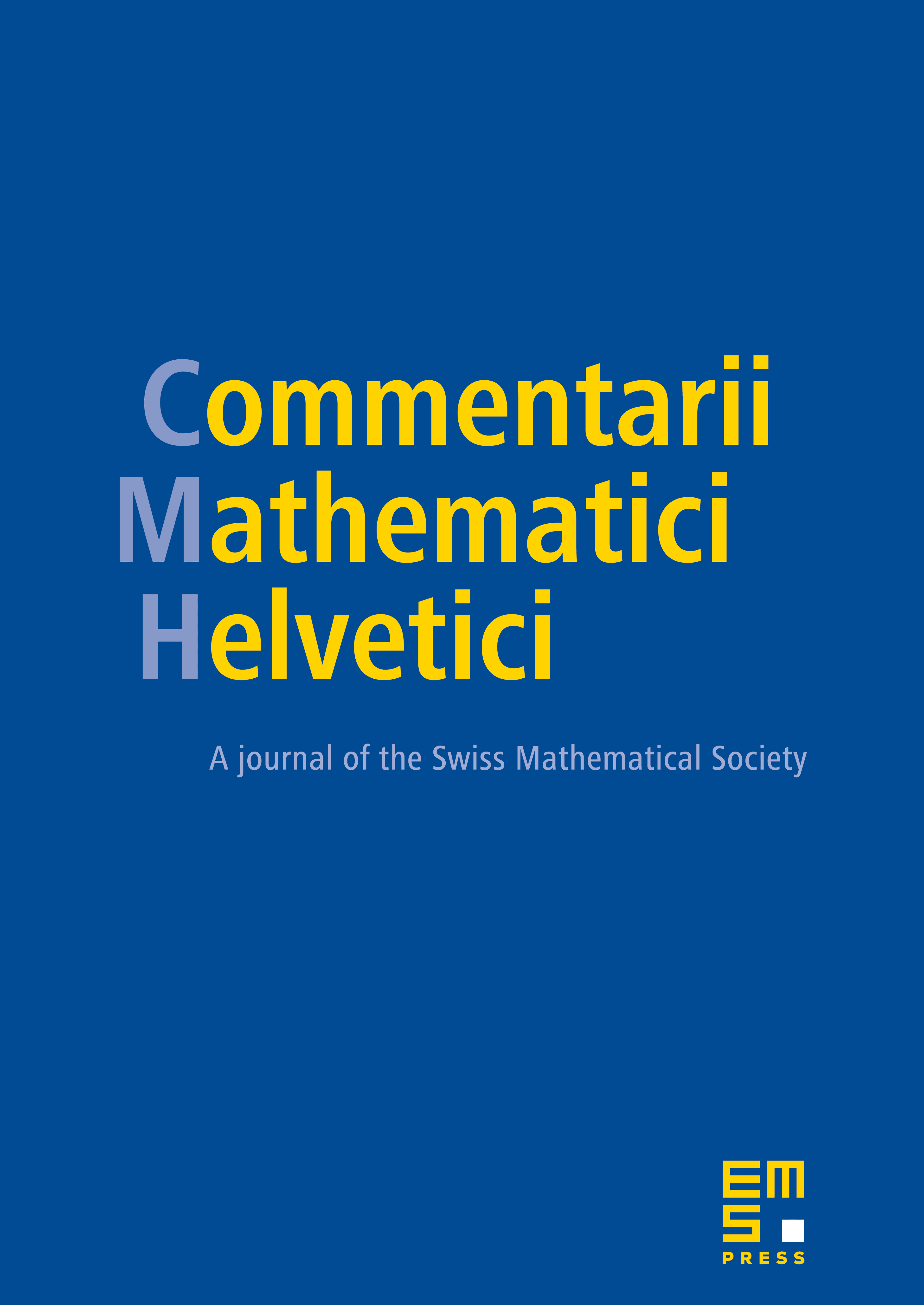 Submission of Manuscripts
Authors are requested to submit their papers by email to the Editorial Office: cmh@epfl.ch
The following information is required with the submission:
Name of author(s) together with email address(es)

Complete mailing address(es)

Title of paper

Number of pages

Date of submission

Name of the file(s)
For further information please contact cmh@epfl.ch.
Submission of a manuscript implies that the work described has not been published before and is not under consideration for publication elsewhere.
Peer Review
The Commentarii Mathematici Helvetici operate a single blind peer review process conducted by external reviewers selected by the editorial board.
Preparation of Manuscripts
We strongly encourage authors to make available LaTeX files for typesetting purposes.
Once an article has been accepted for publication, authors are kindly asked to
Authors will receive a set of galley proofs of their article for final corrections.
Offprints
The Commentarii Mathematici Helvetici provide authors with the electronic version of their published articles. The option to order offprints of an article is also available, and offprints must be ordered during the galley proof checking process but not at a later point.
Open Access
The Commentarii Mathematici Helvetici is a Subscribe to Open (S2O) journal, which means that articles may be published open access. There are no author fees or article processing charges associated with this mode of open access. Open access articles are published under the CC-BY 4.0 license. Authors may review our Terms of Digital Access for further information regarding licenses and repository deposits.