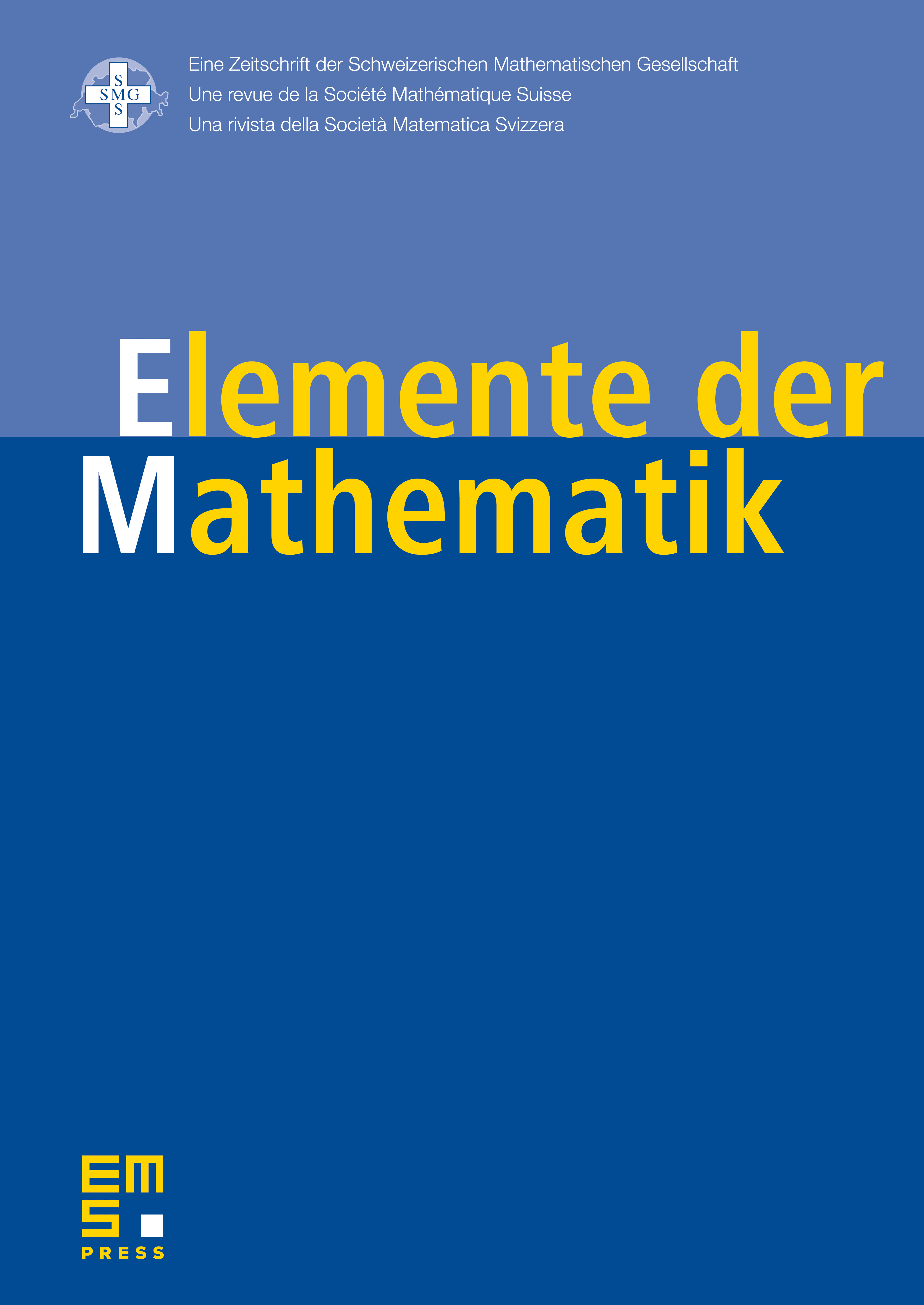 Institutional subscribers
2023 Subscription Prices
Online only: Early Adopter 90€ / Standard 100€

Print and online: Early Adopter 110€ / Standard 120€
Learn more about our Early Adopter pricing.
This journal may be ordered from your bookseller, subscription agency, or directly from the publisher. Please address orders and correspondence to subscriptions@ems.press.
Make substantial savings - subscribe to our journals package.
For subscription terms and conditions please refer to our order information.
Personal subscribers
The annual subscription rate is 60 Euro (postage and handling included) (62 CHF in Switzerland).
SMG members are eligible for an additionally reduced rate of 30 CHF. Please order via the SMG.