Groups, Geometry, and Dynamics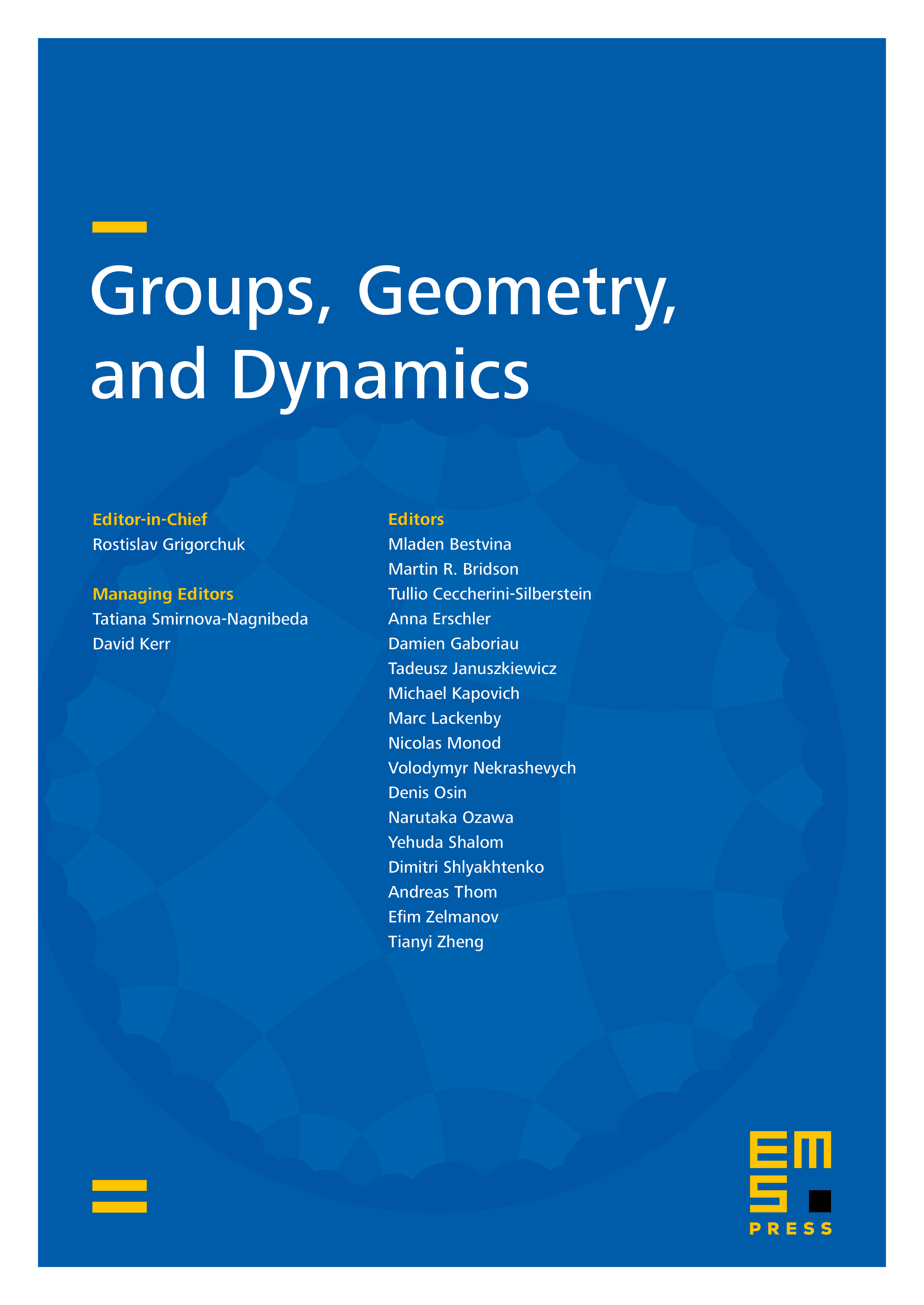 Submission of Manuscripts
Authors must submit their papers electronically in PDF format, according to the instructions below, using the online submission form.
Authors are strongly encouraged to select, in the online submission tool, a member of the Editorial Board who is an expert in the respective field. Only in exceptional cases should papers be sent to the Editor-in-Chief.
Authors may not submit papers that are under consideration for publication elsewhere.
Peer Review
Groups, Geometry, and Dynamics operates a single blind peer review process conducted by external reviewers selected by the editorial board.
Preparation of Manuscripts
We strongly encourage authors to make available LaTeX files for typesetting purposes. Upon final acceptance of papers, authors will be asked to submit all source files and macros together with a PDF file.
Once an article has been accepted for publication, authors are kindly asked to
Authors will receive a set of galley proofs of their article for final corrections, and they will be entitled to an electronic copy of the published article.
Open Access
Groups, Geometry, and Dynamics is a Subscribe to Open (S2O) journal, which means that articles may be published open access. There are no author fees or article processing charges associated with this mode of open access. Open access articles are published under the CC-BY 4.0 license. Authors may review our Terms of Digital Access for further information regarding licenses and repository deposits.