L'Enseignement Mathématique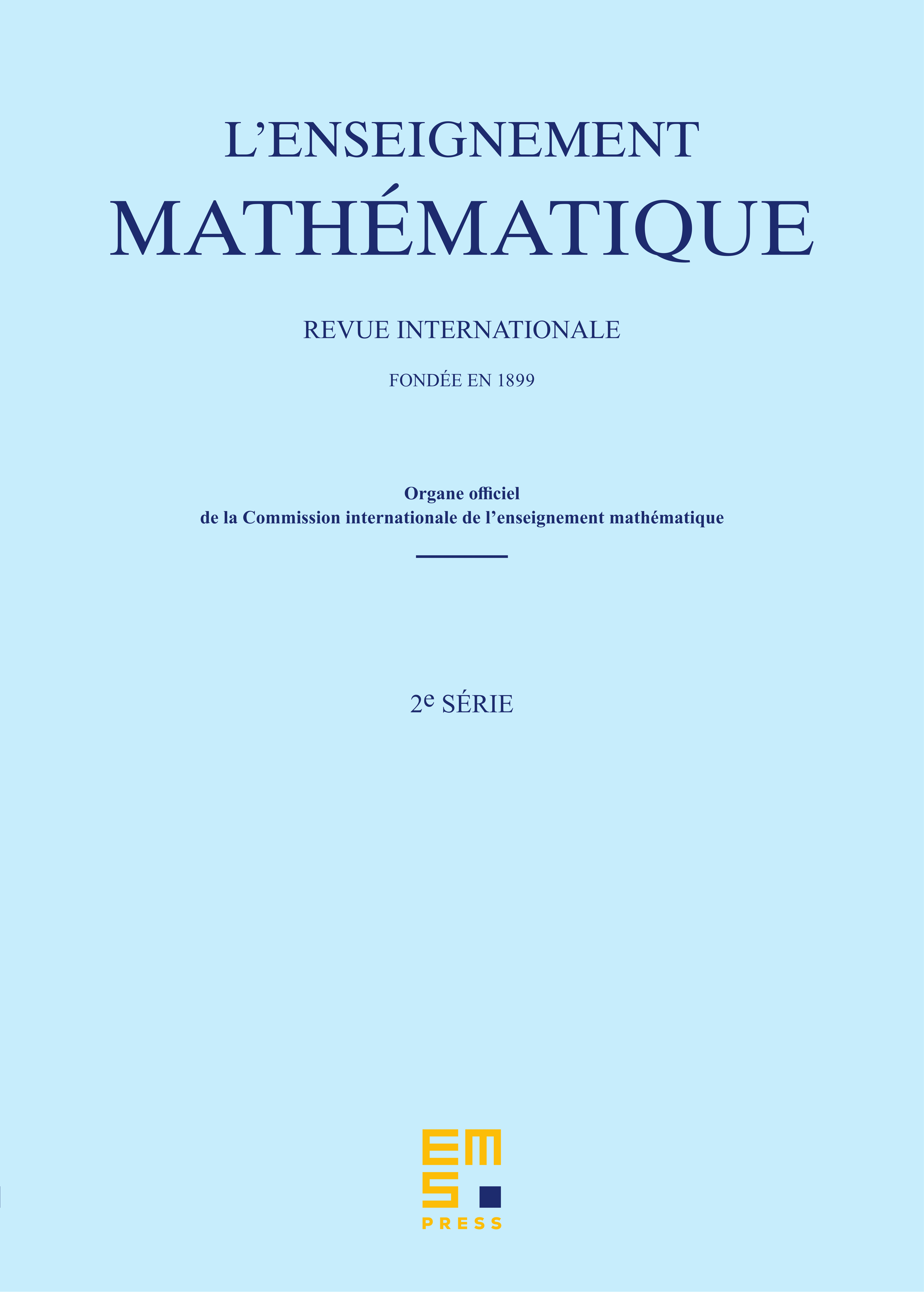 2024 Subscription Prices
Online only: Early Adopter 230€ / Standard 245€

Print and online: Early Adopter 300€ / Standard 320€
Learn more about our Early Adopter pricing.
This journal may be ordered from your bookseller, subscription agency, or directly from the publisher. Please address orders and correspondence to subscriptions@ems.press.
Make substantial savings - subscribe to our journals package.
For subscription terms and conditions please refer to our order information.
Requests for information, claims, orders, and payments for all volumes published prior to 2013 (inclusive) are to be sent to EnsMath@unige.ch.