Rendiconti Lincei
Matematica e Applicazioni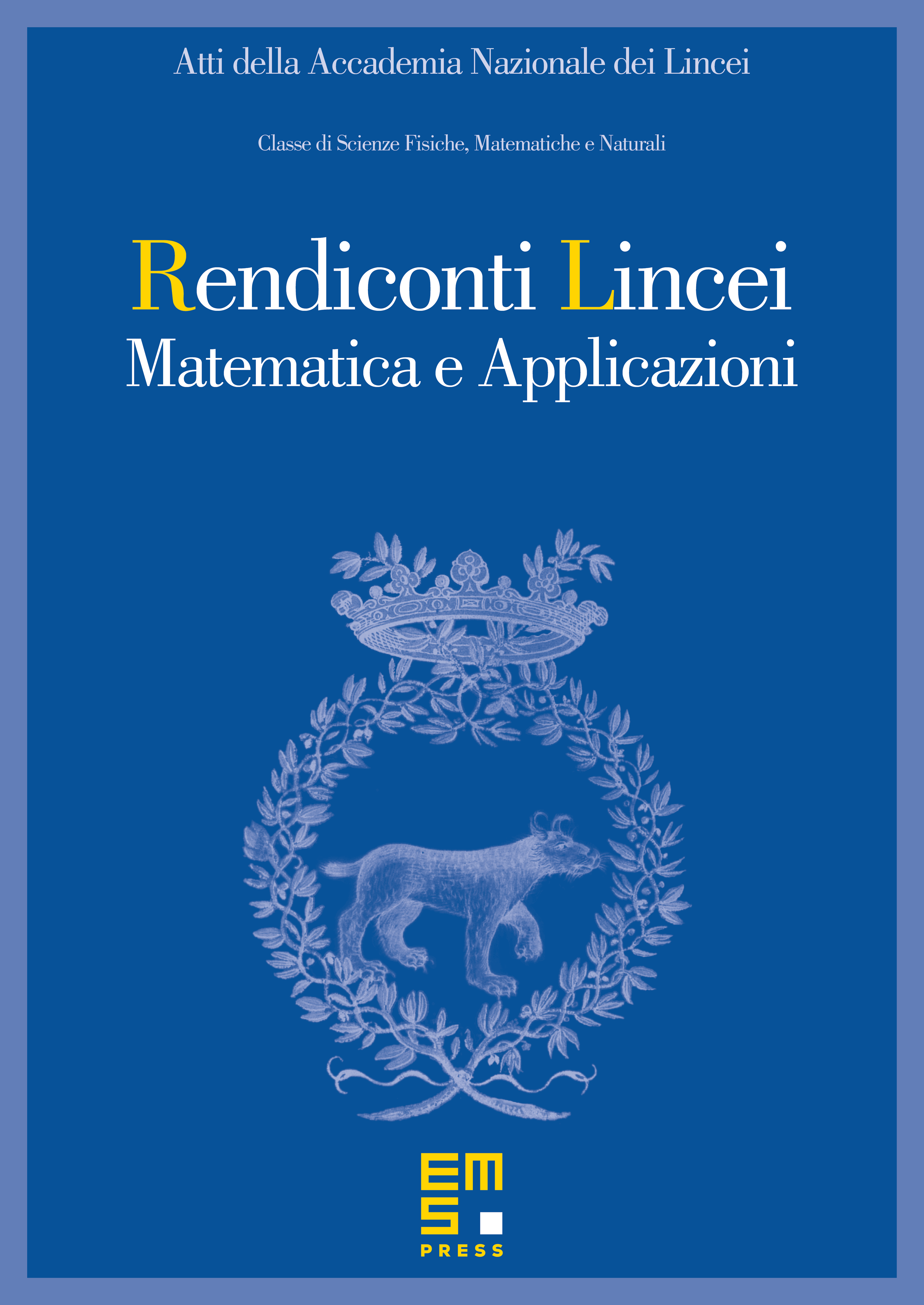 2023 Subscription Prices
Online only: Early Adopter 260€ / Standard 270€

Print and online: Early Adopter 350€ / Standard 360€
Learn more about our Early Adopter pricing.
Special rate for Italian institutions: 180€ (online only) or 230€ (print & online, postage and handling included), respectively.
This journal may be ordered from your bookseller, subscription agency, or directly from the publisher. Please address orders and correspondence to subscriptions@ems.press.
Make substantial savings - subscribe to our journals package.
For subscription terms and conditions please refer to our order information.